Big Breakfast Catering
Newcastle - Hunter Valley -
Port Stephens - Maitland
How about a Corporate All Day Big Breakfast for your customers.
BBQ BOB can supply a Corporate Big Breakfast to your valued customers.
Whether it be at work or an outdoor venue we will be sure to please. See our tab ( VENUE SELECTION )
Custom make your own Menu from the items below and budget what you want to spend on your event.
The All Day Big Breakfast (based over a 3 hour serving period) is ideal by the Beach, Parks, Car Parks, Picnic Areas or anywhere where there is some form of sheltered area.
Make it a corporate Trade Day, Easter Party or Christmas Party.
Whatever the occasion, your function is our business... so pick out your menu and email us now.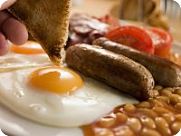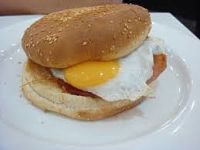 Custom make your own Menu from the items below:

Bacon n Egg Roll $5.00
Add Chipalata Sausages $1.50
Add Fried Tomato $1.00
Add Caramelised Onion $1.00
Add Cheese $1.00
Add Baked Beans $1.00
Add Extra Free Range Egg $1.00
Add Hash Brown $1.00
Add Juice $1.00
Add Soft Drink $1.00
Please Note... minimum 70 people and $500.00 minimum spend. Some usual additional costs apply.
Email: This email address is being protected from spambots. You need JavaScript enabled to view it.