BBQ Catering in Newcastle
Catering a BBQ in Newcastle for an event or party, sometimes can be a bit daunting.
Let BBQ Bob catering take the worry out of this.
Remember, there's no one like BBQ Bob... BBQ BOB CATERING, Newcastle, Port Stephens, Maitland and the Hunter.
BBQ Bob has gone to the next level in BBQ catering in Newcastle
BBQ Bob Newcastle Catering gives you either a choice of succulent Ribs either Pork, Lamb, Beef or our specially Grilled Chicken with sides delivered free to your home, office or venue.
We also provide full catering if you need it.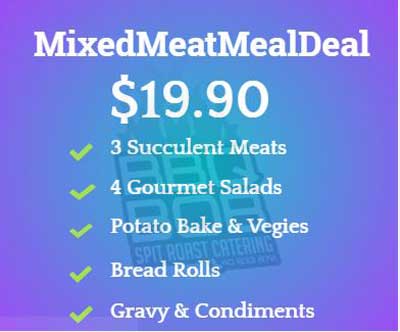 Parties we Cater for are...
21st Birthdays
18th Birthdays
Any Birthday
Bucks Parties
Hens Nights
Weddings
Engagement Parties
Christmas Parties
Corporate Events
Corporate Big Breakfasts
Corporate Big Breakfasts for customer relations are a great way of saying thanks for your continued support.
We have done numerous Big Breakfasts in Newcastle over the years providing on the spot freshly prepared all day breakfasts as simple as a Bacon and Egg Roll with a drink or up to the Big Breakfast.
See our Corporate Big Breakfast Menu.
However large or small the group, BBQ BOB CATERING will have you covered... with over 12 years experience and with friendly staff and administration to ensure your needs.
Call BBQ BOB now or email your order including your phone number.
Also check our menus and other services we have to offer.
BBQ Bob Catering services Newcastle, Central Coast and the Hunter Valley have been serving up BBQ's for over 12 years!
Our news making and award winning caterers and cooks take great pride in providing the utmost in professional service.
Call us now or email us for more information.
Our delicious BBQ Ribs Menu for as low as $16.95 per person.
Call us now for more information on booking your event.
Let BBQ BOB - NEWCASTLE BBQ Catering - take care of your next BBQ ... ANYWHERE, ANYTIME!
Whatever occasion or event ... backyard parties, company picnic, beach party, corporate functions, pub crawls, birthday parties, hens/bucks nights, engagement parties or maybe an outdoor wedding... just name the place and pick the menu.
We'll be there with the best spread ever!
THERES NO ONE LIKE BBQ BOB! for BBQ CATERING
Email: This email address is being protected from spambots. You need JavaScript enabled to view it.